Ages 3-6
Tiny Tigers
This program offers children a strong foundation in essential character qualities such as courtesy, respect, and discipline. In addition, the program is designed to improve children's motor skills and enhance their ability to pay attention and follow directions.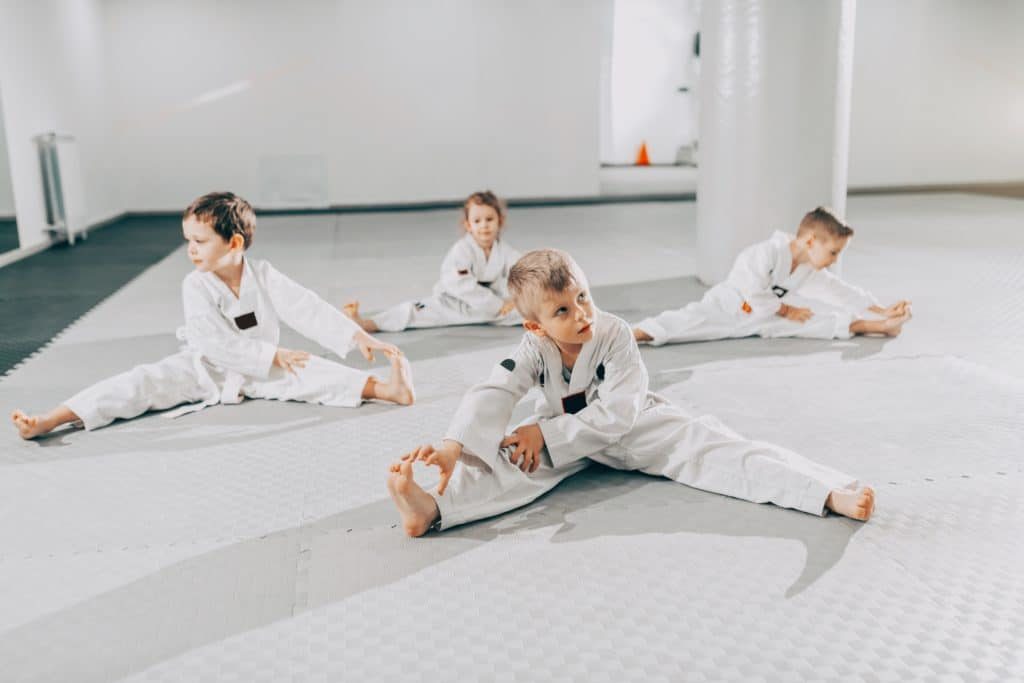 Overview
In addition to our internationally recognized Karate for Kids program, we offer the Taekwondo for Tiny Tigers program. The Tiger program was developed specifically for preschool age children ages 3 through 6. All classes are taught using the safest, fun, and exciting instruction methods available for this age group. This program works in conjunction with the Karate for Kids program, thereby emphasizing the same important monthly themes and value system.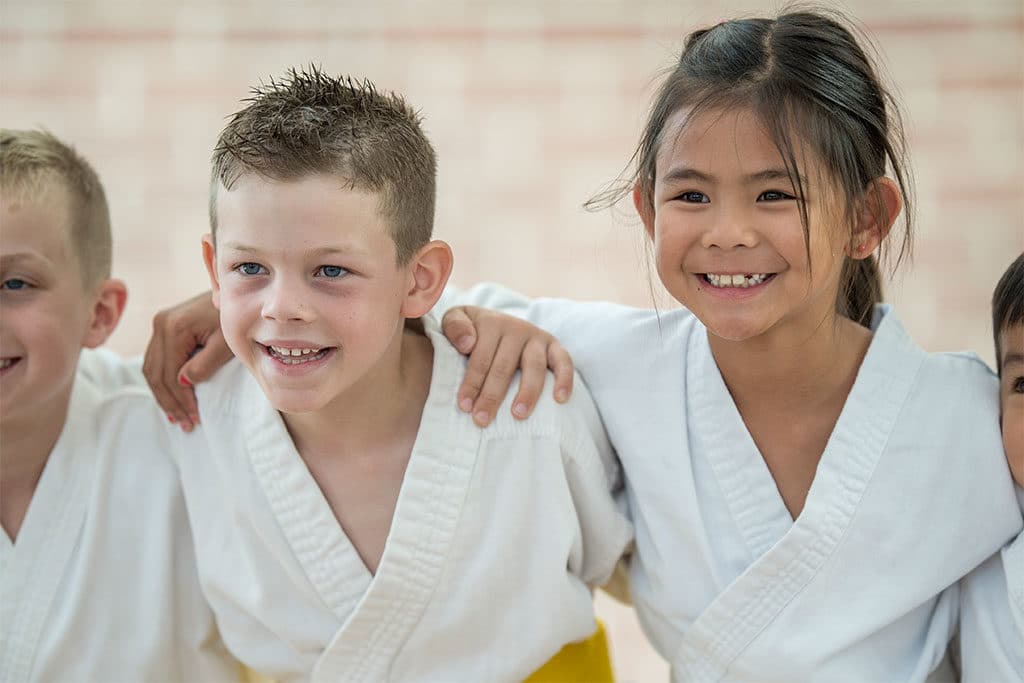 Self Defense
Just like in the Karate for Kids program, Tiny Tigers have their own unique victory bag tag and "Victory Stars." Stars are earned in the same way as the Karate for Kids program, with slight modifications in recognition of the preschool age of the child. For instance, one of the ways a child can receive a Victory Star is by parents recording the child's good deeds on a Good Deed Sheet and turning it into the instructor. Four different colored victory patches are available to accommodate all the stars that can be earned by a high
Tiger Books
The ATA Tigers program includes a 9 book series by award winning writers and illustrators. Each book is carefully crafted to showcase life skills and teachable moments. The ATA Tiger books are sure to be one of your child's favorite stories and a great tool to reinforce the skills parents teach at home.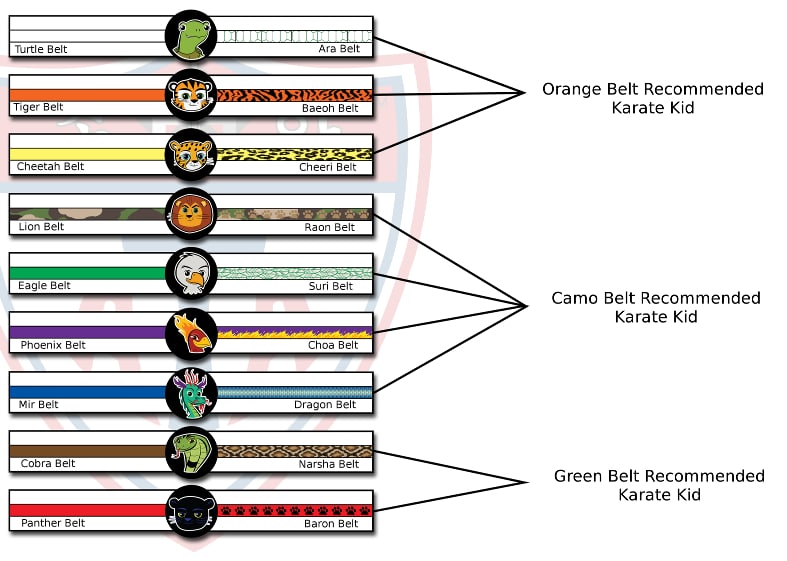 Promotions
Each time your Tiger is ready to graduate (advance in rank) they will receive the following:
-Their new animal print belt that matches their rank's character.
-A stuffed plush animal to represent that character.
-A book to read and learn from while training in that rank.
Tigers are asked to bring their stuffed animal to class every day to train with in their gear bag.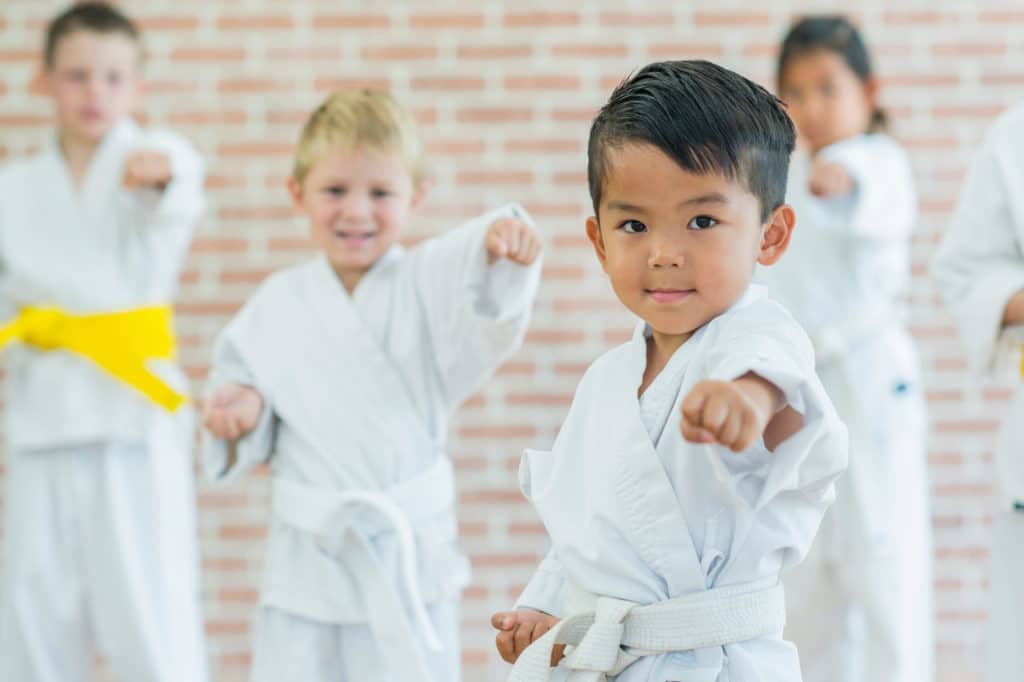 Characters
At the heart of the ATA Tigers program are the nine awesomely-animated characters who in story form, train with the students.  Each character has a distinctive personality that can be used to help teach life lessons to Tiger students.

First Week FREE!