Instructors
Here at Beyer's ATA Martial Arts, our staff is the secret to our student success. Each instructor has a rich background in the Taekwondo industry and is eager to train the next generation of martial artists. Meet the team below! Our instructors offer the finest instruction money can buy. Learning martial arts will teach you focus, discipline, memory, goal setting, respect, confidence, and the realization of the effort that it takes to become a self confident individual.
A Note from
Senior Master Beyer
Hi, I'm Sr. Master Michael Beyer
I know how difficult and confusing finding a Martial arts School can be. I remember growing up I was small and not very athletic, having 3 older brothers I had a lot to live up to. When I found ATA Martial Arts as a young adult at 25 years old, I knew I had found the program that was for me. In 1987 I opened my first club in Garrison, ND which eventually moved to Underwood and then spread to Washburn. 1995 I started teaching as a club in a fitness center in Bismarck, eventually moving to a full time school. In 2005 I moved to Fargo to take over the ATA school and have been building in the Fargo community since then. On Jan 1st 2020 I moved to the new building at 665 32nd Ave E., West Fargo and have been having record enrollment. With our new building and the expanded floor our student base is growing to reach more future Black Belts then ever before.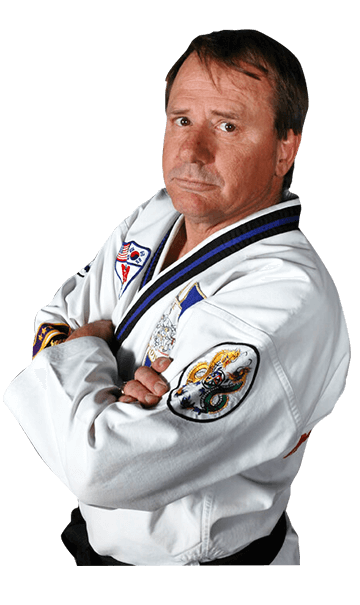 Owner/Certified Instructor
Senior Master Michael J.
Senior Master Beyer-
7th Degree Black Belt
Sr. Master Beyer began training in the ATA in October 1985 in Minot, under the instruction of Master Wayne Materi. In 1987 he opened his first TaeKwonDo club in Garrison, ND. In the next few years he opened TaeKwonDo clubs in Underwood, Washburn and Center, North Dakota. In 1993 he moved to Bismarck to build the membership of Bismarck ATA. He moved to Fargo in August 2005 where he currently resides with his wife, Linda and two kids Chelsey and Brandon.
Read More
Are you interested more in what Martial Arts has to offer you?
Special Offers
Fargo ATA Martial Arts is the best kept secret in town that everyone should know about! These guys are amazing! The instructors are extremely knowledgeable, and teach our kids the life skills that so many are lacking today! I looked around, and there is no one better in the area! You need to check them out!
Sr Master Beyer is pretty amazing with the kiddos, parents, and instructors. Fantastic business man and superior personality. My son looks up to him as a mentor figure (and super hero!) The rest of the staff is just fabulous; Instructor Dean, and Instructor Anderson (I think i covered a few there!) just to throw out some names. This school is very flexible and extremely welcoming to everyone. HIGHLY RECOMMEND!!!
I was there for work and we came there from Columbia Missouri and this was my second time there and I saw how Sr Master Beyers is with kids and the kids were great. He is a great person and I would love to come back. I had a great time speaking with Sr Master Beyers. I'm going to miss that school
Great instructors and good class sizes. They get to know your children by name immediately and make them feel seen and heard. My children love it. 👍
We have been with ATA for a few years and we love training here. The instructors are amazing and genuinely care about their students. They also make it possible for students with physical or mental limitations to train, compete and develop their skills. Would highly recommend.